Aquafill 801
AquaFill 801 is an automatic water leveller with a motorised valve that operates just as efficiently under mains or gravity fed pressure. AquaFill is a convenient automatic water level control for use in swimming pools, spas, water features or ponds. Preset timed automatic filling options. Choose 5, 10, 15 or 20 minute fill times, depending on the volume of water required.
---
AquaSwitch 801
AquaSwitch is a very versatile controller that provides control of boost pumps, air blowers, pool lights, water features and garden lights. Easy to install, the AquaSwitch is an electrically operated low voltage plug-in controller.
Coupled with the Gemini Button, a small and discrete pool or spa side button, the AquaSwitch allows remote operation at the touch of a button.
---
Aquamate X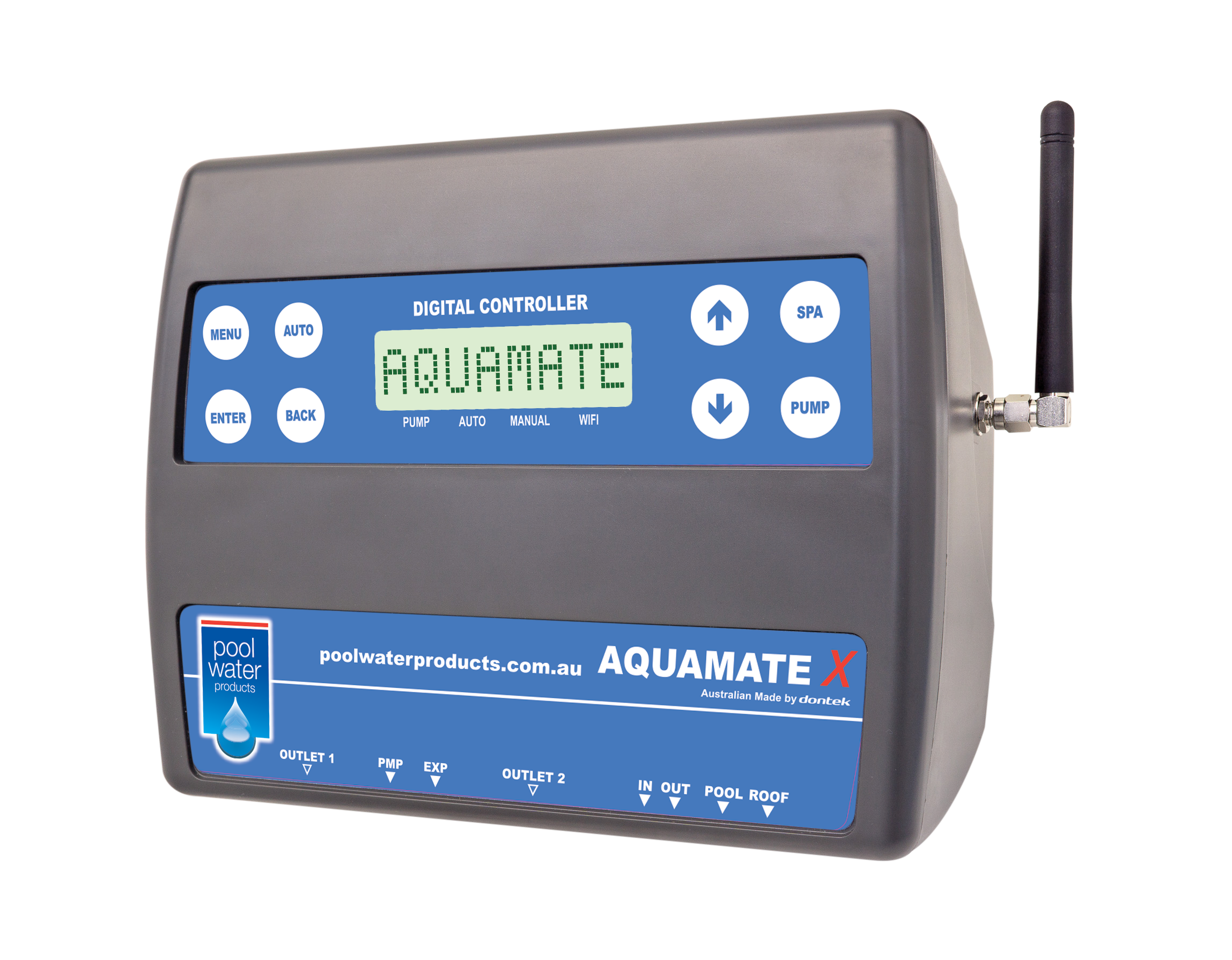 Aquamate X is the ultimate modular control system for all your pool and spa requirements. It is a true plug and play design, customisable and expandable with Aquamate X+.
In-built Wi-Fi allows seamless integration with your router, allowing complete control in the palm of your hand when you download the Aquatek app on your smartphone or tablet.
In this age of technology everything is at our fingertips, and enjoying your swimming pool and spa should be no different. Imagine being able to turn that spa on before you leave the office, or putting on a coloured light show to bring your pool to life, or having complete control of pool function from wherever you are!
Simplify your pp0ol life with the Aquamate X control system from Pool-Water Products!
---