Jet Paks
Custom concrete spas now have the option of interchangeable jets, contoured seat comfort and therapeutic hydro-massage with Bullfrog JetPaks for concrete spas. When designing and building a concrete spa, you can create a beautiful addition to your home, however until now you had to sacrifice the comfort and therapeutic benefits that were gained from the multiple jet options you can get in portable spas. However, not with JetPaks for concrete spas, you can have a stunning custom concrete spa that is also comfortable and highly therapeutic, with a selection of different jets, all offering different massage options to suit your different needs and preferences. JetPaks can be interchanged from seat to seat, customised to fit your therapy needs, and upgraded at anytime in the future to stay up on advanced hydrotherapy technology.
Customisable Comfort

Concrete spas are usually made with seating that places the spa wall at a 90degree angle from the seat, making it difficult to comfortable and relax. JetPaks however, are designed for comfort with the contoured shape that supports your back as the jets massage away, helping you to relax.
With three available jet options you are able to design the spa that is perfect for your needs. Unlike traditional custom built spas that have a few, basic and fixed jets you can decide where your favourite JetPak is positioned in your spa. And as the JetPaks are easily interchangeable your can easily upgrade your spa in the future as new designs are developed and become available.
JetPak Jets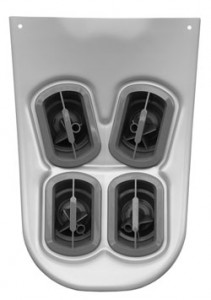 Oscillator: Imagine an on-demand masseuse in your own backyard soothing away the tightness in your lower back. The Oscillator jets feel like two sets of kneading hands moving in a circular pattern providing maximum relaxation.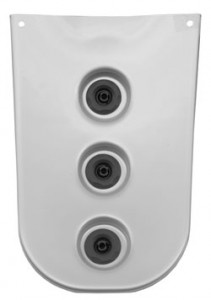 Spinal'ssage: Give the center of your back the attention it deserves with three adjustable jets. Keep your spine strong by giving it some much deserved rest and relaxation.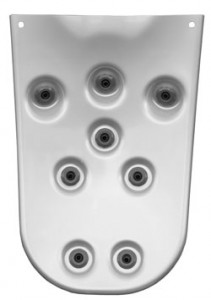 ClusterSpray: Don't be fooled by the size of the jets because they deliver the most intense, deep-tissue massage around! Incredible pressure from this JetPak relieves pain from even the stiffest of muscles.
---