EnviroMAX
The Sta-rite EnviroMAX pumps are ideal for new or existing pools.  Utilising advanced hydraulic design and the latest technology in permanent magnet, variable speed motors, the Sta-rite EnviroMAX pumps have the perfect combination of efficiency and performance. EnviroMAX pumps deliver energy savings and the power when you need it. You will also have the peace of mind that you are doing your bit for the environment and reducing your carbon footprint.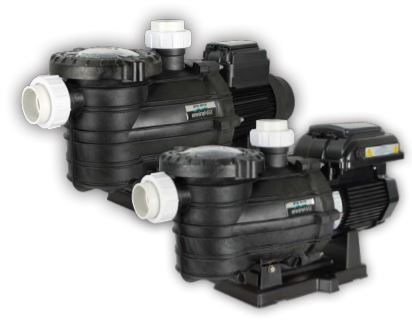 › Variable speed pumps, with up to 4 programmable speeds, allows you to effortlessly select the most efficient setting to meet your filtration, cleaning and water feature needs.
› Brushless, permanent magnet motors deliver high efficiency, low noise levels and serviceability.
› Fault protected motors prevent damage by automatically shutting down the motor in the event of a locked rotor, under-voltage, over-voltage or over-current condition and will automatically reduce the speed during an over-temperature condition.
› Precision-fit internal components and superior hydraulic design deliver effortless performance, energy savings and extended pump life.
› Constructed of durable, thermoplastic, composite resin, so you can be sure it will stand up to the harshest conditions.
› The Cam and Ramp™ lid is easy to remove and locks in place with a quarter turn, making inspection and cleaning a breeze.
› The high-capacity trap holds a large amount of debris, so you clean less often.
---