IntelliFlo 2 VSF Variable Speed & Flow Pump
NEW! THE WORLD'S FIRST VARIABLE SPEED AND FLOW PUMP THAT DELIVERS
THE HIGHEST AVAILABLE EFFICIENCY AND PEAK PERFORMANCE.
Responds to changing conditions The IntelliFlo® 2 VSF Pump is the first to adjust to changes in flow conditions to maintain its preprogrammed flow rate to run optimally throughout the entire filtration cycle. It's like having cruise control for your pump.
Equipment performs precisely as designed.  Filters get the right amount of flow to maintain water clarity.   Laminars and water features perform more consistently. Equipment efficiency and service life increase.
Up to 90% energy savings.  Since the IntelliFlo 2 VSF pump is ultra-energy-efficient, you can experience increased energy savings, up to 90%, when compared to conventional single or two-speed pumps.
Adjusts to your pool's unique needs
Every pool design is different, and conditions change, such as when filters accumulate debris over time. Other variable speed pumps require guesswork to set, and they don't adjust for flow changes. But, the
IntelliFlo® 2 VSF Pump does and always delivers just the right flow.
Set it and forget it
Just set the desired flow rate and the  IntelliFlo 2 VSF pump will adjust as needed to maintain it. It's that simple. There's no more guesswork. Kick back and enjoy your pool while the IntelliFlo 2 VSF pump supplies the precisely set flow for peak equipment performance.
Automation compatibility
Pentair is the first brand to offer speed control and flow control in the same pump. And, the IntelliFlo 2 VSF pump is the most recent product in a long history of firsts. Innovations include the first variable speed pool pump, and the first variable flow pool pump.
An Eco Select brand product
The IntelliFlo 2 VSF pump has earned the Eco Select brand distinction from Pentair for its efficiency and environmentally friendly performance.  As the global leader in pool and spa equipment manufacturing, we strive to provide greener choices for our customers. We hope you'll join us in embracing more eco-friendly poolscapes by choosing Eco Select brand products for your swimming pool.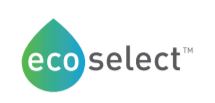 ---