Aquamate X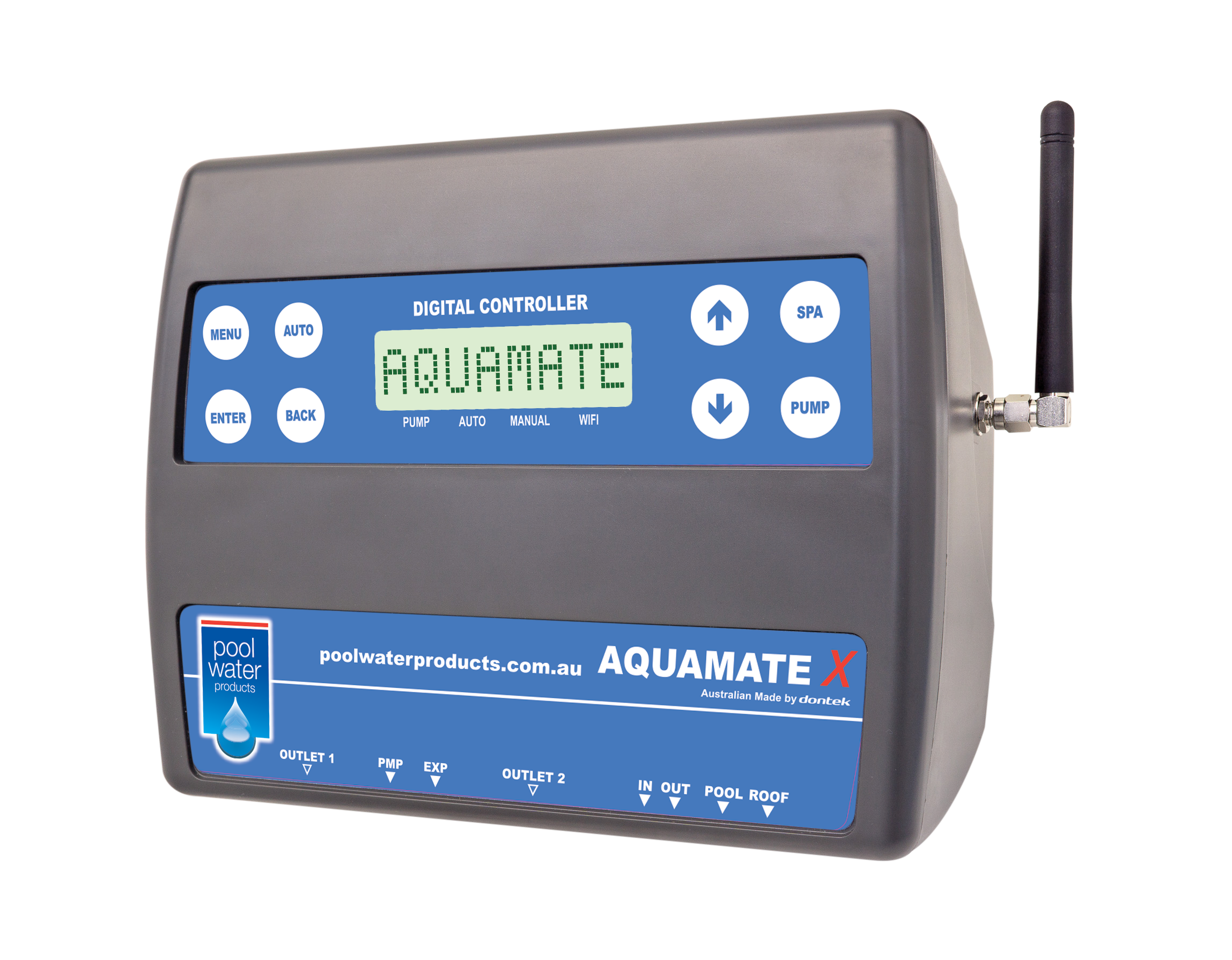 Aquamate X is the ultimate modular control system for all your pool and spa requirements. It is a true plug and play design, customisable and expandable with Aquamate X+.
In-built Wi-Fi allows seamless integration with your router, allowing complete control in the palm of your hand when you download the Aquatek app on your smartphone or tablet.
In this age of technology everything is at our fingertips, and enjoying your swimming pool and spa should be no different. Imagine being able to turn that spa on before you leave the office, or putting on a coloured light show to bring your pool to life, or having complete control of pool function from wherever you are!
Simplify your pp0ol life with the Aquamate X control system from Pool-Water Products!
---
AquaLink PDA
Pool Digital Assistant (PDA) is designed to operate your pool and spa from any location using a totally portable hand set. With a range in excess of 100m the handset enables you to operate up to 8 appliances at the press of a button, and is fully programmable to take care of your pools day to day operations
---
AquaLink One Touch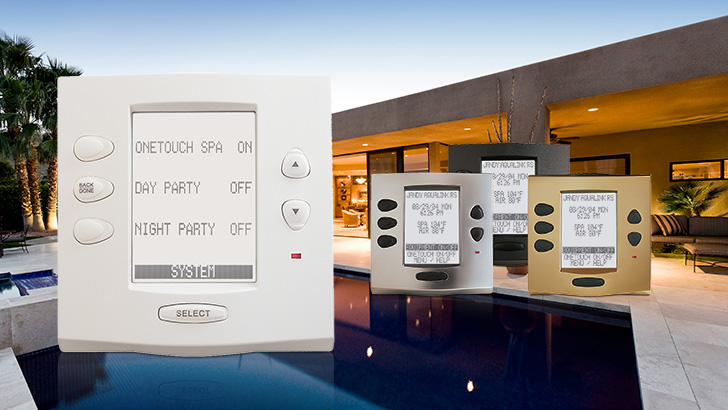 Complete indoor control for your Pool and Spa is now a reality with your user friendly One Touch control system.
Designed to fit with any décor, the One Touch controller, enables the programming of pumps, heaters, air blowers, water circulation valves and more. Through the use of the One Touch feature of the controller, you can operate a number of appliances with one button.  The clear indoor display shows water temperatures of spa and pool, and shows the status of all the equipment.
---